WholesaleBackup is a brand of Divinsa LLC. Founded in 2004, Divinsa's initial mission was to provide a variety of services to local Seattle and Tacoma based businesses. As the online backup line of business grew, spurred by several key relationships with ISPs and software vendors, Divinsa became focused solely on online and offsite backup.
During the first few years, Divinsa used OEM online backup software from a variety of vendors, but gradually realized that new technology and a new approach was needed in order to provide the kind of performance and reliability required to serve its customer base.
Divinsa then started development of its own white label online backup platform, with the goal of providing cloud based online backup software to itself and others. Thus, the WholesaleBackup brand, dedicated to white label online backup, was born.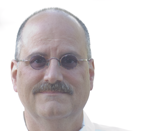 Dr. Javid has been in the software industry for more than three decades. Prior to founding Divinsa LLC in early 2004, Dr. Javid was Chairman, President and CEO of Insightful Corporation (NASDAQ:IFUL now part of Tibco NASDAQ:TIBX) and before that he served as President of Statistical Sciences, Inc. and an SBU President of Mathsoft, Inc (NASDAQ:MATH). WholesaleBackup/Divinsa is the third company which Dr. Javid has founded and he is serving as the company's managing partner as well as leading it's product development, finance, and operations functions.
David Remer
Sales and Partner Management
David has been working and leading teams in the Software/IT industry for over 20 years, and has vast experience in the areas of Sales, Marketing, and Channel Management. Prior to joining WholesaleBackup, Mr. Remer was Vice President of Sales Operations for Insightful Corporation (NASDAQ:IFUL).
Copyright
All Web site materials, including, without limitation, the Divinsa logo, design, text, graphics, other files, and the selection and arrangement thereof are ALL RIGHTS RESERVED Copyright © Divinsa LLC, 2011-2023 noncommercial, personal use only. Any other use of the materials on this Web site – including any commercial use, reproduction for purposes other than described above, modification, distribution, republication, display, or performance, without the prior written permission of Divinsa LLC, is strictly prohibited.
Trademarks
Divinsa® is a registered trademark of Divinsa LLC. The Divinsa logo is a trademark of Divinsa LLC. The WholesaleBackup logo and name are a trademark of Divinsa LLC. Other product names, company names, marks, logos, and symbols referenced herein may be the trademarks or registered trademarks of their respective owners.
Privacy Policy
Divinsa believes privacy and security are major concerns for our customers. Therefore, we have adopted the policy below, which discloses the privacy and security practices for our site.
What information we might gather from you What we will do with that information How you can control the information you choose to submit on our site How you can correct and update your Member information, opt out of communications, or delete your information from the database Our commitment to privacy
We at Divinsa believe that strong electronic privacy is crucial for the ongoing success of our company as a provider of information technology services. However, we do need to understand user behavior in order to serve you better. To achieve this goal, we need to understand what differentiates you from other unique users. We collect information about our members in two ways: at registration and with cookies.
Your data files backed up on our servers and physical media
If you subscribe to our automated online backup service, your computer(s) will be transferring your data files to our computer server(s). We highly encourage you to use the encryption capabilities of our software and keep your encryption password secret. Your data files will be co-resident with other companies' data files on our servers and on physical backup media which we archive as part of our services. Your data will only remain on our computer servers as long as you are a paying subscriber and choose for your data files to remain accessible to you online. However, once you cease to be a subscriber, your data files will still be co-resident with other companies data files on archived physical backup media.
Information we may ask you to provide at registration
Divinsa gathers information about our users that allow us to offer services and easily accessible online content in a manner that provides personal privacy protection. When you register for a Divinsa service, we collect personal information including your name, address, e-mail address, and credit card information in order for you to subscribe to our services. It is up to you to decide whether you wish to subscribe to our services by providing the required information.
The Divinsa site may make chat rooms, forums, message boards, and/or news groups available. Please be aware that any information that you disclose in these areas becomes public information, so you should exercise caution in disclosing personal information. Divinsa will not disclose your personal information and passwords to other visitors in any of the public forums.
We may also request information about your likes, dislikes, purchasing habits, and online activities from time to time. This information helps Divinsa deliver content and activities that are customized and relevant to your preferences. This information may be made available to our corporate sponsors in varying degrees of complexity, but only if you have given your permission for this to occur.
Along with all of our registered users, you will receive periodic electronic-mail messages covering new product announcements, company news, and promotions. You may at any time cancel your registration with Divinsa.
Information we may implicitly collect
Use of Cookies
Cookies are small bits of information that a Web site transfers to your computer's hard drive for record-keeping purposes. Cookies make Web-surfing easier by saving your registration, passwords, and preferences: they allow you to be recognized when you return to the site. The use of cookies is an industry-wide practice and you'll find them on most major Web sites.