The Backblaze Cloud Storage Backup Solution
A new addition to the Wholesalebackup software platform is now available for MSPs, Resellers, and IT Pros, like you. Start taking advantage of Backblaze B2 storage letting it work as the cloud storage backend also known as the secure vault for their white-label cloud backup software platform. This allows you to securely, safely, and simply, offer business-class backup and recovery solutions at scale.
What this means for you, is that you can custom brand a Backblaze online backup solution from WholesaleBackup in five minutes, and start deploying it on your customer's business servers, computers, and laptops easily, and even silently in the background, it's supported on both Windows and macOS systems.
You will get the power of a newly improved fully incremental, multi-threaded, block-level backup engine, lightning-fast file scanning, and intelligent rolling differential versioning technology that dramatically decreases the amount of data that needs to be stored and allows you to easily process large files, such as SQL databases, VM's, and disk images.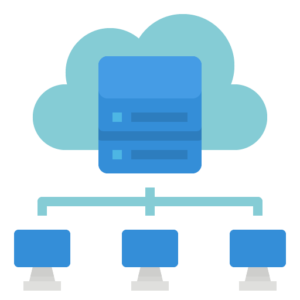 Is Backblaze Cloud Backup From WholesaleBackup HIPAA Compliant?
Yes indeed, the data is fully encrypted before, during, and after transport to your Backblaze B2 cloud storage vault offsite.
The WholesaleBackup cloud backup platform encrypts all information to be backed up using 256-bit AES encryption by the local client computer before being transmitted, using a secret key that is stored locally. Data is stored using offsite cloud storage through providers like B2 in its encrypted form. Data can only be recovered by transmitting it back to the local client, which decrypts it, once again using the locally-stored key. The most important feature of this arrangement is that while the data is stored offsite (in the cloud storage location) it is encrypted and not in a readable format. The remote server (or object storage bucket) does not have access to the key, and without the key, the data cannot be converted to a readable format. WholesaleBackup's client software contains all appropriate technical security mechanisms to protect the data that is transmitted to and from WholesaleBackup's servers and is therefore compliant with the Final Security Rule.
WholesaleBackup MSP cloud backup platform can form a critical part of Data Backup, Disaster Recovery, and Emergency Mode Operations strategies by providing offsite backup that is in a different location from the Covered Entity's site to minimize the likelihood of data loss in a disaster. WholesaleBackup cloud backup platform as part of a comprehensive security plan can be an essential part of complying with the HIPAA Administrative Simplification Security Rule.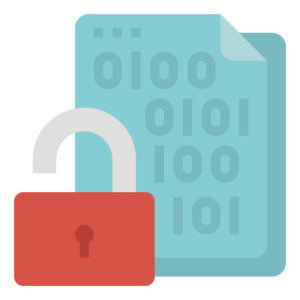 We Can Help Launch Your Backblaze Cloud Storage Backup Business
Partnership – Join WholesaleBackup as a Channel Partner, we succeed when you do, that's why we bring over 15 years of innovative online backup business and development to the table to help build and support your business and brand, in the background.
Reseller – As a Partner, you can automatically start reselling Backblaze cloud storage through your backup service obtaining the highest profit margins in the industry and adding that back into your business and bottom line. You will only pay the raw market cost per GB directly from B2, there are zero mark-ups or middleman fees from WholesaleBackup on your storage.
Support – We got you covered by a friendly, knowledgeable, US-based support team. You will get any training you need to be successful, in addition to having your questions, and calls answered and resolved in record-breaking times compared to anywhere else.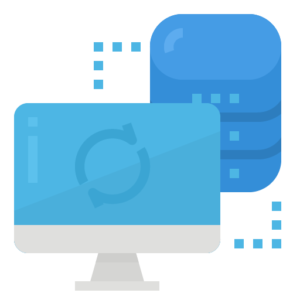 How To Deploy a Backblaze Online Backup Solution
If this sounds interesting to you, here's how easy it is to try it out for yourself, and decide if this could be a good fit for your backup and recovery needs. Many of our partners offer other IT services and see backup as a simple way to add business continuity solutions to their customers.
First: register and create an account … you'll be directed to your web console
Second: Register with B2 and create a User & API Key (we show you how)
Third: Complete the backup installer build form, where you add your own logo, B2 API Key, and basic settings, then within a minute, you'll have your own custom installer ready to deploy and start creating cloud backups for computers, laptops, and servers.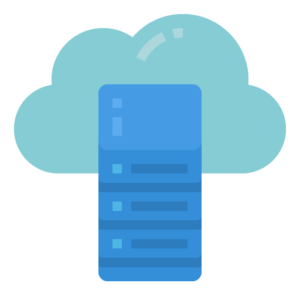 Label & Launch Your Backup Software in 5 Mins
Start your all-inclusive, no-risk, free trial today
REGISTER