WholesaleBackup overview 30 seconds.
Deployment is quick & simple with our macOS white label backup client
In stark contrast to other backup clients that require a 3-day training course before you can even do an install, WholesaleBackup's macOS Backup Client™ is simple to use. We focus on using technology to make things easier for you at every turn. We call this feature the "zero-config install" which means that most of the installation and tuning choices are built into the installer and client, so you can simply install, register the new account, and choose additional data to backup.
Lower cost of deployment

Self-service end-user installs

Pre-configured dynamic selections automatically selects documents, SQL Server, Exchange etc.

Dynamic Filtering using Regular Expressions

Self-configuring schedule, auto-tuning for performance
We just don't believe that the more buttons, the better the software!
Others add every imaginable feature and switch, year-after-year, resulting in software that's so complicated that there are 3-day courses you need to take before the first click! Because ease-of-use was a primary design goal, you can enjoy lower Total Cost of Ownership (TCO) and therefore higher profits. Since simplicity and reliability are key design goals, we continually add features, but simplify the user experience as we add those features so as the software gets more powerful, it doesn't become unwieldy and thus expensive to own and operate.
macOS Backup Client Features
Free USA based support team

Intelligent De-Dupping

PCI DSS & HIPAA Secure & Standards compliant

AES-256 bit encryption

Retention & Versioning

Two free local backup vaults

Differential Backup

Backup directly to AWS S3

Backup directly to Google GCP

Backup directly to Wasabi Cloud Storage

Backup directly to your own Self-Hosted Server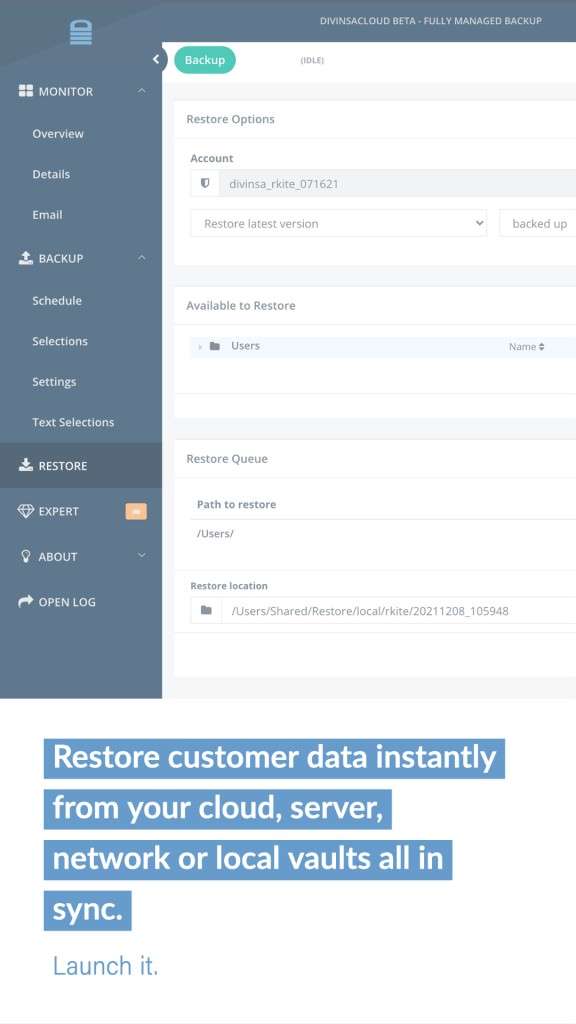 PCI DSS and HIPAA Compliant online backup
The WholesaleBackup macOS Online Backup Client for Apple is unique in facilitating regulatory compliance for such strict standards such as PCI DSS and HIPAA, and because it can handle backup sets with millions of files, you can sell to a larger audience and increase your profits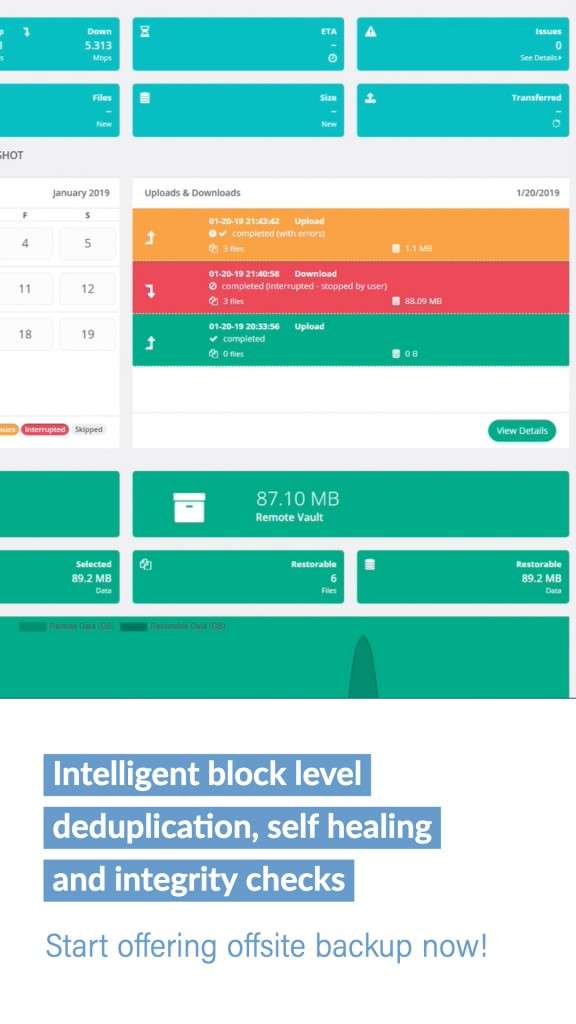 The macOS white label backup client offers extreme reliability
Intelligent compression and differential engine

Instant restore

Made for OEM through higher perceived value through use of your brand

Larger addressable market (You can backup 1m+ files from a machine) so you can sell online backup to more and larger clients

State of the art filtering and selection options, a filter is worth a thousand clicks.