Windows Backup Software Client
The brandable Windows Backup Software Client works in concert with the WholesaleBackup Server™ or the WholesaleBackup Cloud Storage options.  For backing up and protecting essential business data and files on computers running on a Windows Operating System. Install on Microsoft Windows, Windows Server, Microsoft Exchange, Microsoft SQL Server, and more.
3 Reasons you can count on us
Deployment is quick & simple
In stark contrast to other backup clients that require a 3-day training course before you can even do an install. The Windows Backup Software Client is simple to use. We focus on using technology to make things easier for you at every turn. We call this feature the "zero-config install" which means that most of the installation and tuning choices are built into the installer and client, so you can simply install, register the new account, and choose additional data to backup.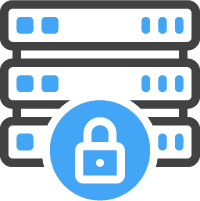 Fully encrypted and regulatory compliant
The WholesaleBackup Windows Backup Software Client has been designed for demanding online backup deployments including environments subject to complex regulatory compliance such as Financial services: NASD 3010 and 3110, SEC 17a-3 & 17a-4, GLBA, Health care: HIPAA, Public Law 104-191, Publicly traded companies: Sarbanes-Oxley 802(a)(1) & 802(a)(2), NASD 3510, 3520, and All companies: PCI DSS (credit-card protection). This offers you much more coverage and flexibility when it comes to offering your backup services to organizations with strict compliance requirements.
Fast & simple data recovery
When you need to restore data you can select from a particular timeframe. The restorable data can be targeted from when it was last backed up or modified, as well as from before or after the specified date. The Windows Backup Software Client provides the option to restore every version of the file, allowing you to filter and target more granularly if needed. Easily point to the location where you want the data to be restored to with a click. If a local backup vault has been enabled the client will try to restore from the local backup folder first, and if it can't find a file, it will pull it down from a remote server. If multiple computers are backing up to the same backup account, then you can pull down backup histories for every computer, and specify which computer's backup you would like to restore data from.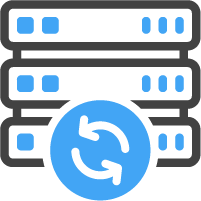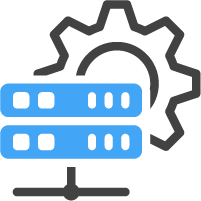 Incremental block-level backup technology
The Windows Backup Software Client uses a block-level backup engine and performs lightning-fast file and system scanning. Data is encrypted using AES-256 block encryption, and broken up into 1MB blocks. When data changes are detected only changed blocks need to be transferred to the backup server/cloud storage and only one copy of each block needs to be kept (thus the blocks are de-duplicated) The block-level backup engine can be triggered to run using scheduled or continuous backup modes; in addition, you can remotely trigger backups at any time from your web console.
Intelligent differential versioning technology
The Windows Backup Software Client easily processes large files, such as SQL databases, virtual machines, disk images, and system state backups. The intelligent rolling differential versioning technology handles identifying and flagging the changed data blocks for the block-level engine to process. Drastically increasing the speed and precision of the overall backup process.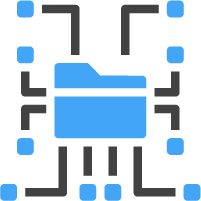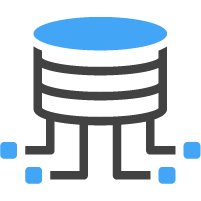 Fault-tolerant data vaults
The backup software Offers the ability for on-prem and off-prem backup vaults, which allows for redundant fault-tolerant data recovery. If possible data will be recovered from the local vault first, otherwise it will pull data from the offsite vault. The backup software offers the ability to configure additional auxiliary offsite vaults if needed.
Streamlined configuration and deployment
Ability to pre-configure settings, and selections, and automate installs silently in the background. Running the installation takes only a few seconds if you need to make one-off selections or settings you can do it quickly and easily through the backup software client's graphical user interface that runs through a web browser.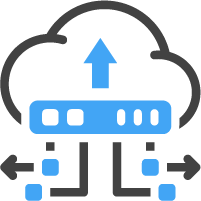 Windows Backup Software Client Features
Complete training and support
As a WholesaleBackup reseller and partner, you will receive the training and support you require to be able to deliver your backup services to your customers. If at any time you need assistance or have questions, the USA-based team is available to support you. We've received vast amounts of positive feedback about how we support our partners and know that you'll feel 100% confident selling and ensuring your backup services to your customers.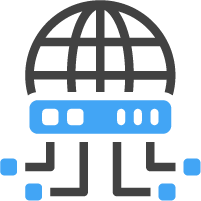 Frequently asked questions
Does the backup software do bare metal restores?
Ryan @WholesaleBackup
2023-01-17T01:07:58+00:00
Yes, the backup software will generate bare-metal disk images used to recover a system through a Windows Recovery Environment or make a system state image that can be used to roll the server settings back to a previous good state.
Endorsements from Reseller Partners
"I am very impressed with the level of customer care and communication you have put forth into making sure that our setup with you guys goes smoothly.  It is rare nowadays to find vendors that take pride in their product as well as show concern for a client's well-being."
– Glen Rostant
President Cloud 9 Solutions, Inc.
"We were able to quickly restore our clients data without any issues using their last good backup – saving them from total data loss and stopping their business!"
– Joe Massa – IT Administrator
BullDog Technologies (Vanguard Systems)
The WholesaleBackup platform is built with