Enhanced white label customization – overriding defaults
White label backup customization of backup clients has been further enhanced to facilitate easier overriding of default INI settings.  There is now a new section on the web form called "Default Client Settings" which looks like the following: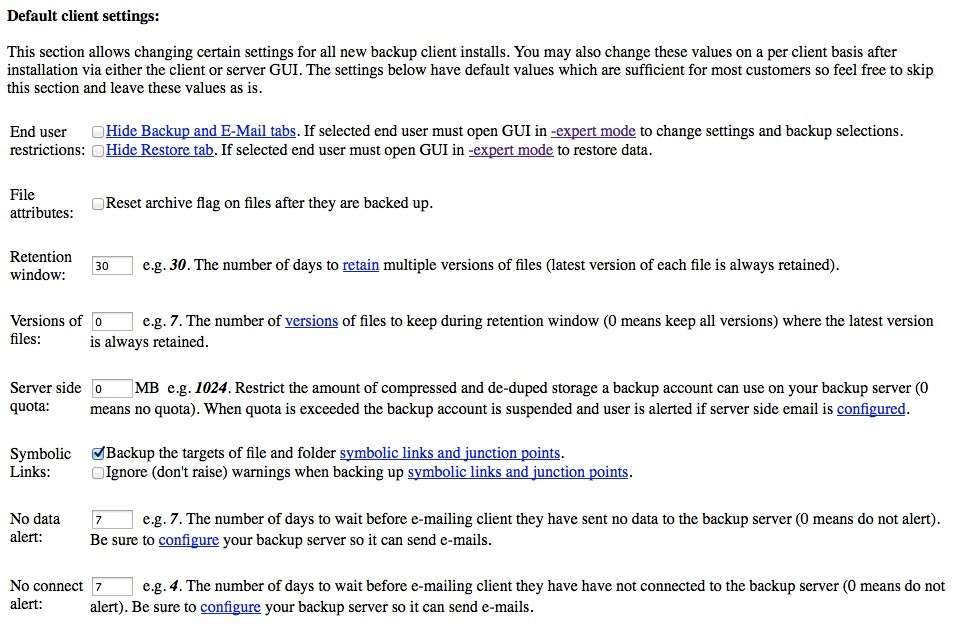 Existing customers and prospects can resubmit their build to override settings for all new client installs, or contact our support group and we'll make the changes for you.  And of course, you can continue to alter these values (and others) on a per-client basis in either the client or server GUI.