Getting started creating your own self-hosted Windows Backup Server
Have you ever thought about setting up your own online backup service using your own equipment? There are several advantages to self-hosting backups and the Windows Backup Server software from WholesaleBackup will get you started easily in 5 minutes.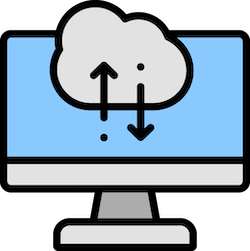 What is a self-hosted Backup Server?
The Windows Backup Server will act as your offsite remote data vault, storing your customer's important business data, encrypted, and compressed into block-level objects on your server's storage. It can easily be scaled out as needed by adding additional hard drives. The other exceptional thing to note about the self-hosted Windows Backup Server is that it lets you easily perform server-side data restores, which can be delivered directly to your client, or you recover the data directly onto a new machine or server.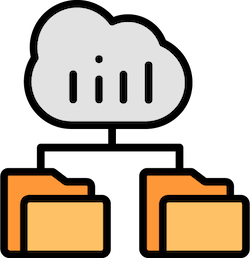 How the branded data backup and recovery works
The way it works is that you will deploy a custom branded online backup client with your logo, business name, and other company information, at the customer's business location on their servers or workstations. The backup client works on a schedule scanning for changes to the files and systems selections and will incrementally back up the new changes, and send the data offsite to the Windows Backup Server, in addition, you can enable a local backup vault for added redundancy.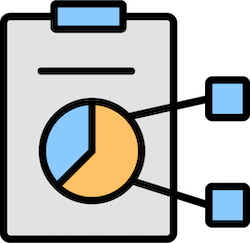 A few Interesting facts about data loss
Why a self-hosted Windows Backup Server data backup and recovery solution will be ideal for your customers and a lucrative business for you. 
40-60% of small businesses won't reopen after data loss.

The annualized failure rate of hard drives for the third quarter of 2020 was 0.89%.

Small businesses are set back $8,000 for an hour of downtime.

The average cost of downtime for large enterprises is more than $11,600 per minute.

Data loss stats show that the average cost of downtime for companies of all sizes is almost $4,500/minute.

Detecting breaches take around 206 days.

The average cost of compromised data in 2020 was $3.86 million.

2,013 data breaches occurred in 2019 alone.

In 40% of the cases, the reason for data loss is a hardware failure.

Human error is the leading cause of information loss in 29% of cases.
[src: hosting tribunal]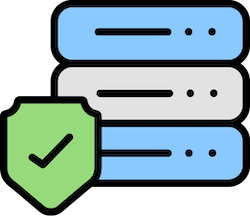 Features included with the Windows Backup Server solution
Provides you with server-side restores

Full backup account management

Quotas

Account storage location

Suspension, retention & deletion

Including password recovery

SQL and Exchange Backups

The only solution for PCI DSS compliant online backup

Free USA-based support team

Includes free branding

Free software upgrades

Month-to-month agreement

Central account administration using the Windows Server Dashboard or the Wholesale Backup Web Management Console

Provides detailed storage and billing information

Detailed backup and storage history on all accounts

Setup custom email alerts

You are able to customize the Backup Client account setting through the Server Dashboard
Frequently Asked Questions about Windows Backup Server software from WholesaleBackup
What type of Windows Backup Server software does WholesaleBackup carry?
The Windows Backup Server software is engineered to be installed and run on any mainstream Windows Server operating systems releases, such as Server 2012, Server 2016, Server 2019, and Server 2022. It's most commonly used by MSPs, service providers, and resellers, who are managing their own servers and self-hosting their customers' business data backups. The setup is scalable allowing you to add more "of your own" storage incrementally as your data needs grow.
What storage options does the Windows Backup Server software connect to?
The Windows Backup Server software will pair with all common types of storage that connect to a Windows Server. The most popular types are Direct attached storage – DAS, Storage area network – SAN, and Network attached storage – NAS. The benefit of this type of storage is that you have full control over the storage because you own it, and you will not be paying monthly storage fees to a third-party vendor, that chip away at the profitability of your backup service.
What types of computers can I back up with the software?
If you are running a self-hosted Windows Backup Server from WholesaleBackup you have the ability to perform continuous, encrypted, incremental backups, and disk imaging for any Windows Servers, including MySQL Server, Microsoft Exchange, Windows Desktop Workstations, Windows Laptops and Tablets, macOS Servers, macOS Workstations, macOS Laptops such Mac Book Pros.
How do I monitor my backups with the Windows Backup Server software?
The Windows Backup Server software is designed for backup service providers, offering helpful views so at a glance you can see who is actively connected, or when an account was last backed up, in addition to storage metrics and account administration functions. Another popular method is setting up the integrated email reporting service for receiving status updates about your backup accounts.
Does the Windows Backup Server allow me to remotely configure my backups?
Yes, you have the ability to update backup settings, schedules, and configurations, and sync those changes remotely from the self-hosted Windows Backup Server software and even from your included cloud-based Backup Ops web console.
What is WholesaleBackup (30 seconds)
WholesaleBackup is a USA-based software development company focused on backup & recovery software for backup resellers, MSPs, and IT Pros, that wish to white label backup software as their own. We support you as partners in the background as you build your backup business.
Watch a video walkthrough
In this video demo you will be walked through the WholesaleBackup Server software that you install on your own Windows Servers which acts as the remote vault for storing your customer's backup data, which is encrypted, deduplicated, and backed up using incremental backup technology.