Getting started creating your own self-hosted Windows Backup Server
Have you ever thought about setting up your own online backup service on your own equipment? There are several advantages to self-hosting backups on your own Windows Backup Server. With WholesaleBackup's ​​- Self-Hosted WholesaleBackup Server Software you can easily get started in just 5 minutes.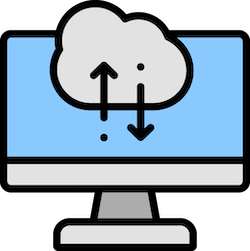 What is a self-hosted Backup Server?
The Windows Backup Server will act as your offsite remote data vault, storing your customer's important business data, encrypted, and compressed into block-level objects on your server's storage devices, which can easily be scaled out as needed by adding additional hard drives. The other nice thing about the self-hosted Windows Backup Server is that you can easily perform server-side data restores and deliver it to the client site, or push it onto a new machine or server.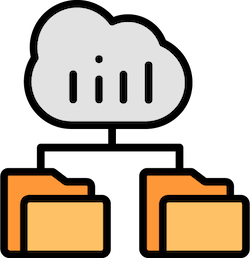 How the branded data backup and recovery works
The way it works is that you will deploy a custom branded online backup client with your logo, business name, and other company information, at the customer business location on their servers or workstations. The backup client works on a schedule scanning for changes to the files and systems selections and will incrementally backup the new changes, and send the data offsite to the Windows Backup Server, in addition, you can enable a local backup vault for added redundancy.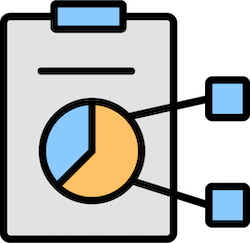 Interesting facts about data loss
Why a self-hosted Windows Backup Server data backup and recovery solution will be ideal for your customers and a lucrative business for you. 
40-60% of small businesses won't reopen after data loss.

The annualized failure rate of hard drives for the third quarter of 2020 was 0.89%.

Small businesses are set back $8,000 for an hour of downtime.

The average cost of downtime for large enterprises is more than $11,600 per minute.

Data loss stats show that the average cost of downtime for companies of all sizes is almost $4,500/minute.

Detecting breaches takes around 206 days.

The average cost of compromised data in 2020 was $3.86 million.

2,013 data breaches occurred in 2019 alone.

In 40% of the cases, the reason for data loss is a hardware failure.

Human error is the cаuse of information loss in 29% of cases.
[src: hosting tribunal]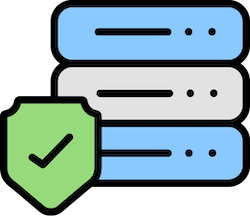 Features included with the Windows Backup Server solution
Provides you with server-side restores

Full backup account management

Quotas

Account storage location

Suspension, retention & deletion

Including password recovery

SQL and Exchange Backups

AES 256 bit Encryption

The only solution for PCI DSS compliant online backup

Free USA based support team

Includes free branding

Free software upgrades

Month to month agreement

Central account administration using the Windows Server Dashboard or the Wholesale Backup Web Management Console

Provides detailed storage and billing information

Detailed backup and storage history on all accounts

Setup custom email alerts

You are able to customize the Backup Client account setting through the Server Dashboard
What is WholesaleBackup (30 seconds)
Watch a video walkthrough