Launch a Self-Hosted Online Backup Server in 5 minutes
Use WholesaleBackup online backup software
to run your private labeled online backup services instantly
Only $150 per month for a complete Turn-key white label online backup Windows Server platform with included USA support
Yes, you can backup Exchange, MS SQL and more with no addition costs.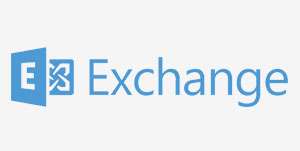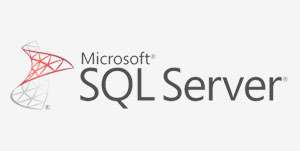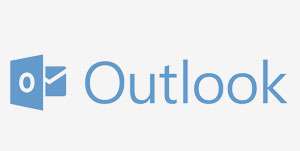 WholesaleBackup provides you with an extremely high-value Self Hosted "Online Server Backup" Platform that has earned the trust of many Backup Resellers (our Partners). Brand our White Label Backup Software with your company, no co-branding – we understand it is vital to keep your company visible with your customers, the process is simple and easy. We specialize in building Online Backup Software for Windows Servers that you can deploy in your own datacenter, office, or use cloud services like AWS and Microsoft Azure to launch your own Windows backup server. We also include full support for Microsoft Exchange and Microsoft SQL, and Bare Metal Restores at no additional charge.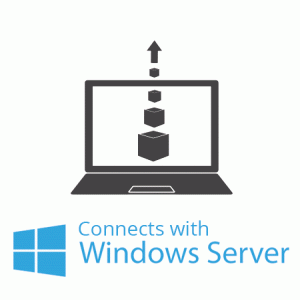 Use your own datacenter or hosted Windows Servers on AWS or Azure and simply install our online server backup platform
Your deployed private labeled backup clients connect to the Windows backup server platform using via HTTPS / SSL sending encrypting blocks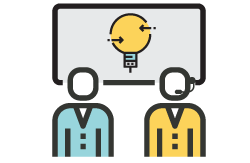 Unlimited stellar USA based support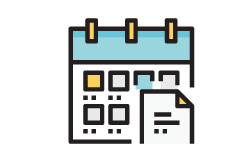 Simple month to month subscription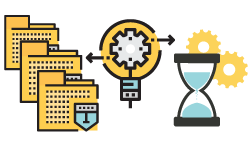 Advanced backup retention and versioning settings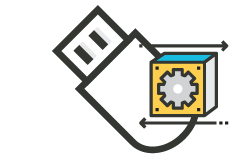 Bare Metal Restore (BRM) disk imaging included at no additional charge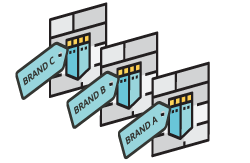 Create unlimited backup brands that incrementally backup your Windows backup server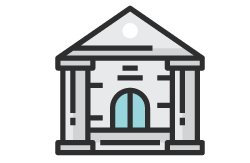 100% fully PCI & HIPAA regulatory compliant for secure safe data backup and restores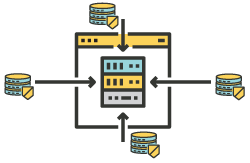 Multi-tenant backup management web console included with online backup server platform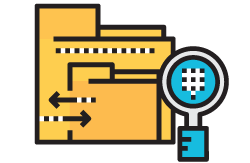 Data deduplication is performed every backup optimizing storage capacity on the Windows backup server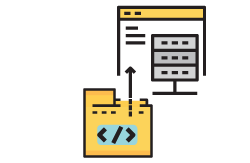 Get continuous software upgrades with your subscription
MANAGE ALL YOUR BACKUP ACCOUNTS FROM THE
WINDOWS BACKUP SERVER SOFTWARE DASHBOARD OR THE NEW WEB MANAGEMENT BACKUP CONSOLE
A BRIEF OVERVIEW ABOUT THE WINDOWS ONLINE BACKUP SERVER SOFTWARE
The WholesaleBackup family of products has been designed for demanding online backup deployments including environments subject to complex regulatory compliance such as:
Financial services: NASD 3010 and 3110, SEC 17a-3 & 17a-4, GLBA
Health care: HIPAA, Public Law 104-191
Publicly traded companies: Sarbanes-Oxley 802(a)(1) & 802(a)(2), NASD 3510, 3520
All companies: PCI DSS (credit-card protection)
Your Microsoft Windows server(s) will be treated as simple storage devices requiring no special processing power or resource-intensive software.
WholesaleBackup Server is simple, secure, and lightweight. Installing and configuring this software takes just a few minutes, and as you'll soon see, the Server is extremely easy to use. All communication to the server from the outside world uses 128-bit encrypted HTTPS tunnels. In addition, sensitive data, including your customer's files, are passed to and from backup clients, and stored on backup servers, using 256-bit AES encryption. Lastly, the Server software is very small (approximately 2MB) and uses few system resources, including RAM.
With WholesaleBackup online backup server software, all you need to do in order to make your own backup server is, download and run our backup server. Fill out the general configuration settings such as which FQDN (fully qualified domain name ie: yourbackups.yourdomain.com) and Port if needed. Then proceed to building your backup clients that will be provisioned to connect to your new online backup server software.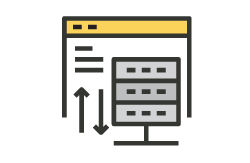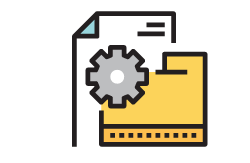 The backup clients have the option to store backup data locally also, which means you will have two backup vaults one on the client side and one on the backup server. This helps to build in an additional layer of security to assist during time when a restore is required. Restore data directly from your server backup software or restore data locally from the backup client. The backups use block level file compression and encryption to securely transport the data.