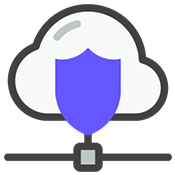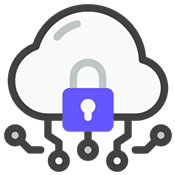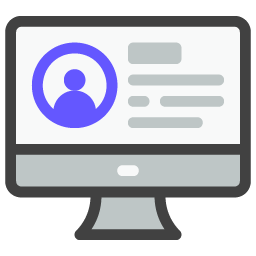 Our MSP backup software is designed & built by online backup & recovery providers
With over 10 years of experience, WholesaleBackup has been providing Managed Service Providers with MSP cloud backup software platforms that are customizable, brandable, and reliable. As a Managed Services Provider, you need a backup platform that does the job efficiently, meeting security and compliance protocol. While maintaining the ability to become flexible based on the needs of your customer.  WholesaleBackup's MSP backup software delivers a heavy set of features while running light on the user's system. We've been helping MSP's keep their overhead backup operation costs to a minimum in a number of ways when they partner as a reseller.
Partner with us and instantly add a profitable, secure, business-class quality
MSP backup solutions to your portfolio
When you join WholesaleBackup you get access to everything you need in your MSP backup solutions to successfully offer complete data backup and recovery service catered directly to your customers. You will be –
Boosting Profitability with streamlined operations w/ out MSP cloud backup software.
Strengthening your brand identity with custom branding of the customer facing backup software you will be installing on their systems.
Attracting more client with advanced features of the backup agent that you'll be managing and monitoring remotely.
Enjoying improved profitability with better licensing costs, and the best in-class storage pricing you can select from.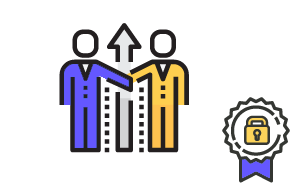 Backup for MSP partnership benefits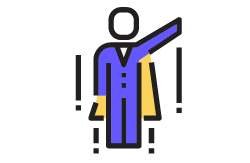 No upfront reseller costs – get started with zero expenses and little to no hardware. A simple workstation is all you need to start testing the cloud backup for MSP.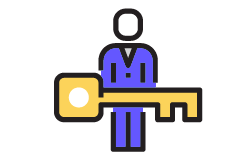 No upfront storage costs – we don't mark up any storage costs, passing those savings directly to you, choose between a host-your-own setup using Windows Server, or using cloud storage from AWS S3, Google (GCP), or Wasabi for all backup solutions for MSP.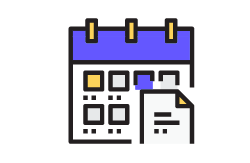 Simple month-to-month subscription – we have a software licensing agreement that makes it easy for you to put your brand on our MSP backup solutions and start generating more revenue.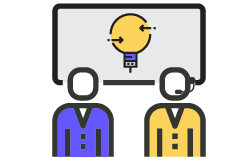 Complete stellar USA-based support – WholesaleBackup has one of the most responsive support teams and is happy to answer your questions, provide technical assistance, and offer guidance. Including extensive online documentation for learning more about your backup solutions for MSP.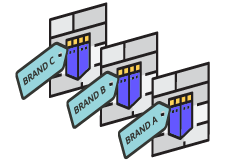 Numerous custom branded installers – build as many custom branded installers as you need, allowing you the flexibility to brand your MSP backup solution to a targeted industry or "potential customers" accordingly, offering you a real added market advantage.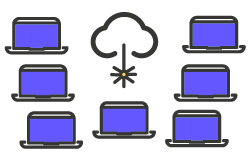 Easy scaling options – unlike other MSP backup solutions, scaling up or down is no problem, when you need to add more endpoints to your plan just contact our friendly staff, they will provide you with the best options allowing you to maintain growth while keeping your overhead costs to a minimum.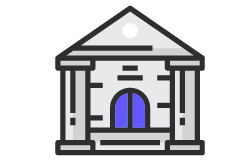 Fully compliant – WholesaleBackup is fully encrypted using AES 256 Military Grade Encryption.  Use with confidence when you need a backup for MSP.
Financial services: NASD 3010 and 3110, SEC 17a-3 & 17a-4, GLBA

Health care: HIPAA, Public Law 104-191

Publicly traded companies: Sarbanes-Oxley 802(a)(1) & 802(a)(2), NASD 3510, 3520

All companies: PCI DSS (credit-card protection)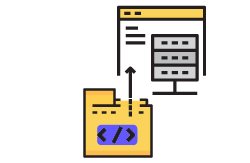 Continuous software upgrades – WholesaleBackup provides you with routine software upgrades, and feature at no charge, which constantly improves the MSP backup solutions performance, experience, and value with every release. The software upgrades silently in the background no touch-points are required.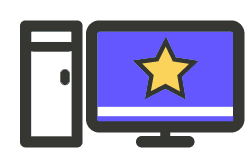 Complete branding – put your logo, icons, and company information on the msp backup software, you can even create your very own End-user Software Agreement, and Terms of Service built directly into the agent installer.

Windows & macOS versions supported – the backup agent runs on all Microsoft supported versions of Windows & macOS from ver 10.13+,  in addition, we are continually ensuring full compatibility on all new and future Windows & Mac Operating Systems for Workstations and Servers.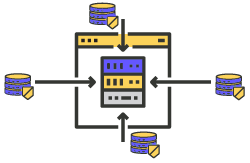 Multi-Tenant Web Console – Backup Ops is the central location for building your branded msp backup software installer, managing and monitoring your accounts, setting up alerts and reports, and creating new users with assigned views. The cloud-based web console is accessible from web browsers on any device.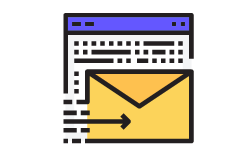 Configurable reports & alerts – easily create different types of backups reports and alerts such as Email after each backup, or alerts to be sent if the computer has not connected for backups in while (No Connection Alert), create an alert if the computer has not sent new data in few days (No Data Alert), and configure a summary (digest) report for reviewing all of your accounts at once.
See what our Partners are saying about us

After using another white-label cloud backup solution for years, switching to WholesaleBackup has been a lifesaver. MUCH less maintenance, cost, bandwidth, and the U.S. based support is the stellar.  The software and interface is SO much simpler and easy to use.   I would recommend WholesaleBackup to any MSP looking to streamline their cloud backup system.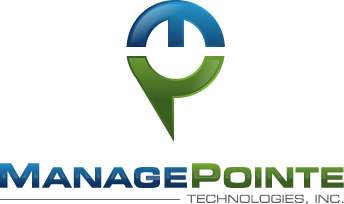 After trying multiple name brand backup vendors, we finally Partnered with WholesaleBackup and couldn't be happier with the functionality and cost.
Cloud backup for MSP software features
The WholesaleBackup platform is loaded with features to help you expand your backup service offerings and provide you with a complete robust multi-tenancy management console or server.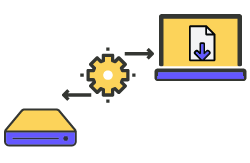 Image backups & System State – are performed by your online backup solution allowing you to generate full recoverable disk image backups or system state backups, and then set a schedule for uploading the image offsite to your secure offsite backup vault, this adds additional recovery and service options for you to offer with your services.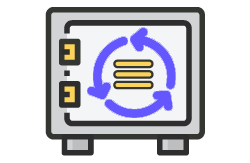 Speedy local vault – the backup software supports local and remote secure vault storage, you can enable a local vault at no additional licensing cost, when doing a backup recovery the software checks the for the local vault first to process the files, resulting in much faster restores and saving precious time.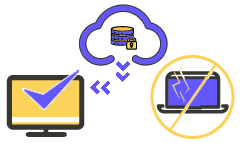 Recover data to new computers – if a computer needed to be replaced or is no longer active, you have the ability to install your MSP backup software on a new computer, then re-register using the same existing account and password information that was on the damaged machine, this allows full access to all of the restorable data so you can recover data to a new computer.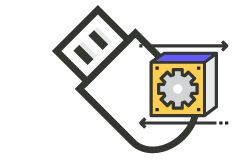 Bare Metal Recovery & Restore – get a server or virtual environment backup up and running fast using Bare Metal Restore from recoverable media that is configurable and  generated by your branded backup client software. Using this method no other software is required to put the system back into its good and complete state.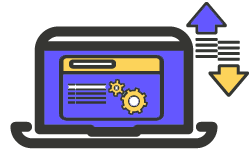 Backup Ops Web Console – is the tool to monitor, manage and support  all of your backup accounts, providing you with the ability to  review backup logs, modify data selections, change the backup software settings, export storage reports for billing, create reports & alerts plus more… Use your SMTP settings in the Web Console so any reports, alerts, emails come from your company.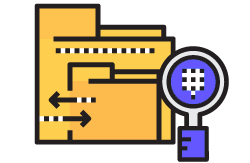 Block deduplication – WholesaleBackup provides a secure, reliable, and high performance backup and restore architecture, with block level differentials and deduplication. Deduplication improves your storage efficiency and saves bandwidth, only backing up any new or changed data blocks during during each scheduled backup, and duplicated data is never stored.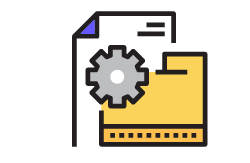 Compression engine – the client compresses files before backing them up.  It's not uncommon to see files compress 75 – 90% depending on the file type. The default compression level is roughly equivalent to the same amount of compression you will see with utilities such as zip using their defaults.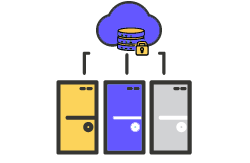 Server backup –  backup all types of Windows servers, whether it is a Microsoft SQL Server, Microsoft Exchange Server, File servers, App servers, Active Directory etc. The WholesaleBackup client will backup the data, leveraging the use of the system's native Windows VSS (Volume Shadow Copy Service) writers.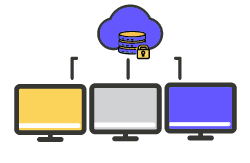 Workstation backup – backup any type of Windows workstation PC, laptop, Surface tablet, etc. If it's running Windows you can install your white labelled backup client on the computer, select the important data and start scheduling automated backups and shipping the data offsite to your secure vault.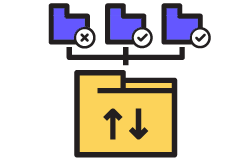 Custom file selections – do you want to configure your own default file selections? No problem. You are able to customize the default selections file for your MSP backup client. The selections file (.SEL) is a powerful way to create automatic exclusions, filters, or selections to your services backup sets. This way the client can automatically back up a computer without any need for manual selections on your part.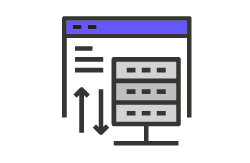 Remote adjustments & management – there are times when you might need to tweak a setting or make a change, luckily you don't need to access the customer's machine directly to do so. You can simply modify the selections and client settings remotely via the Web Console or Backup Server in the background, staging the changes, then when the client connects for its next backup it grabs them.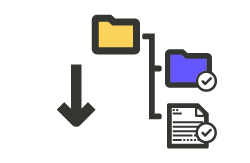 File and folder recovery – there will be cases where your customer may have lost just a particular file or mistakenly deleted a specific folder or perhaps the files got corrupted by a virus or ransomware. In these cases you may want to restore just those specific files or folders, rather than downloading the entire vault. Simply select the data from a backup before the incident and quickly restore.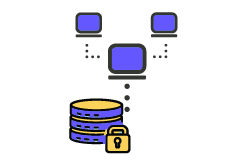 Backup & recover network paths & mapped drives – the backup software runs under the local (signed in user) by default, however you can elevate the backup service to run under a user (like Admin) with more permissions. Allowing the service to view network paths and mapped drives, those locations can now be easily be added to the backup selections and regularly backed up.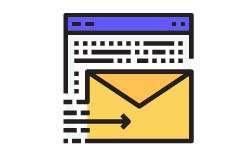 Configurable alerts and reports – there are several types of alerts you can enable to stay proactive, using your own SMTP email settings on the backup client, on your Backup Server and the Backup Operations Web Console. Backup summary (digest) emails and end of backup reports are also available so you can monitor accounts at a glance.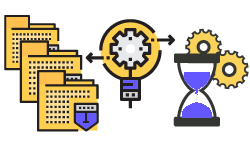 Custom Versioning & Retention – the backup software provides you with extensive granular version and retention policy options. If a file changes often during a backup period you can choose to keep unlimited versions of that file or specify a  particular amount of versions. Our default retention policy is 30 days, which means you can successfully recover from any of those 30 days, each is unique. You can also change the retention period as you wish. There is also an option to save data past the retention period.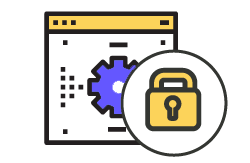 Lockdown particular aspects of your client – prevent undesired changes to your backup software, you have to option to limit access to the backup client entirely (requiring a password to open it), or limit users from interacting with just certain features of the backup software. In most cases your users should not need to interact with the software once you have it setup, as it runs silently in the background.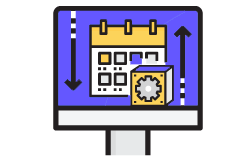 Backup scheduling options – there are two modes available for setting up your automated local and remote backups. Use Continuous backup scheduling to kick off incremental backups every few hours, the backup service will scan and run file differential comparison looking for any new or changed data and automatically back it up. Use Scheduled backups to set the client to kick off a backup, initiated generally after business hours, what we call automated nightly backups. Both options are customizable.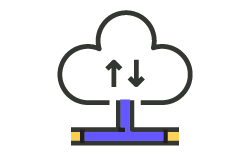 Throttle bandwidth – use more bandwidth at night and little to none during business hours, this is fully customizable with your Scheduled backups, set it based on the company's hours of business. This is a great feature when launching an initial backup that will take much longer to complete than the incremental backups thereafter, or when using Continuous backups that are running frequently throughout the day. Perhaps you need to permanently govern the bandwidth usage by the backup service, this is easily done, simply specify the upper bandwidth cap for the service in the Expert settings.
The MSP backup solution for business software and databases
The WholesaleBackup platform, comes loaded with options and features as mentioned previously above, listed below are additional examples of common programs and software you can backup to extend backup and recovery offerings to your customers. "Do you backup Microsoft SQL databases" is a frequently asked question. The answer is yes, we certainly do, and provide extensive guidance on performing successful MS SQL database backups, for your local and remote storage vaults.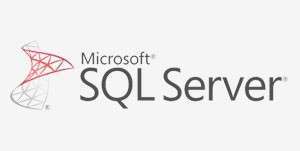 Backup Microsoft SQL Server – if the databases .MDF or .LDF files are selected manually the client will automatically use the SQL Server VSS writer to backup the databases. You can also specify which items to backup using the GUI's VSS System Components viewer and selecting the SQL Server Writer.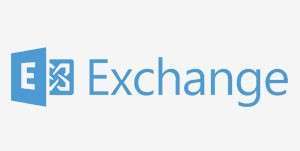 Backup Microsoft Exchange Server – if you manually select the Exchange .EDB file, the WholesaleBackup client will automatically add the appropriate VSS Writer and Microsoft Eseutil utility to validate the .EDB file. You can also use the GUI's VSS System Component viewer to select the Microsoft Exchange Writer.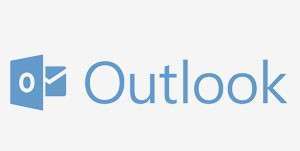 Backup Microsoft Outlook – backing up Outlook is simple as selecting the Outlook .PST file to be integrated into the backup schedule. To recover just a Outlook account, restore the .PST file, open Outlook and import the recovered .PST file.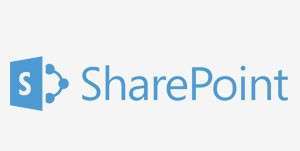 Backup Microsoft SharePoint – use SharePoint Central Administration, Windows PowerShell or SQL Server tools, configure the SharePoint environment backup files to be saved to a specified target backup folder. Add that target folder to your backup service selections and start  making regular SharePoint backups on and off site.
Explore new MSP cloud backup customer opportunities
WholesaleBackup meets strict security compliance regulations which allow you to expand your MSP cloud backup service offerings to new markets.