Start your white label cloud backup service using inexpensive cloud storage from Amazon S3, CGP, Wasabi and now Backblaze in combination with WholesaleBackup's cloud backup software platform
Simply pick a backup platform
AWS S3, Wasabi, Backblaze, or GCP
You'll only pay the raw cost of the data used on the cloud storage platform directly, we never mark up cloud storage backup costs so you can maximize revenue when pricing your online backup service.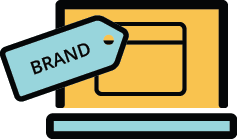 With our White Label Cloud Backup solution you choose where to store the data leveraging Amazon S3 (Simple Storage Service) or Google Cloud Storage, never worry about scaling up again. When you Resell Cloud Backup services using WholesaleBackup software you have more room to grow your business, because you are no longer paying for infrastructure and hardware. Scaling up is simple and cost effective. WholesaleBackup provides the White Label Cloud Reseller Program using our new web based Backup Management Console for running your backup business, plus you will get ongoing enhancements at no extra cost.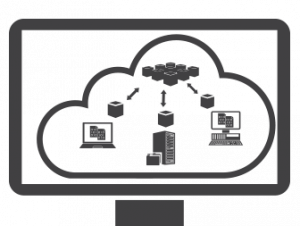 We make it quick and easy for you, simply point the customer data directly to your own secure cloud storage location (S3 or Google) and your Backup Client will start automated secure and encrypted off-site backups, you can monitor and manage your customers and their backup data through the Web Console Dashboard.
Instantly build your white label cloud backup software solution to match your company and partner with us as a cloud storage reseller white label backup service provider
Review features included with all cloud storage backup solutions from WholesaleBackup
USA BASED
SUPPORT
Our backup partners really enjoy receiving free technical help from our support staff with any questions or concerns.
FREE
BRANDING
Custom brand your white label cloud backup software and keep a consistent company image across your IT services.
MONTH TO MONTH AGREEMENT
You can pay as you go with our flexible software licensing model that fits perfectly with the rest of your business offerings.
MICROSOFT
SQL BACKUP
SQL backups are included with your white label cloud backup software, no extra cost for this enterprise feature.
MICROSOFT
EXCHANGE BACKUP
Exchange backups are included. (Another enterprise feature others charge more for, we include it no extra cost.)
DISK
IMAGING
Perform Disk Imaging and System State Backups, schedule these into your offsite backups to create native Windows recoverable media.
BMR
(Bare Metal Restore)
Leverage the ability to perform remote bare metal restores easily in the case of loss or failure and you need to restore from scratch.
HIPAA & PCI
COMPLIANT
Offer secure standards compliant backup and target new markets like healthcare and credit card processors and merchants.
AES-256
ENCRYPTION
AES-256 used by banks and the Federal Reserve. AES is the only public cipher approved by the NSA for top secret information.
Centrally manage all of your backup accounts from the Backup Management Web Console
The Web Console is where you will build and manage your white label cloud backup platform, monitor storage, analyze active data transfers in real-time, set up reports, alerts and create new users.
A quick summary about the white label cloud backup solution
The WholesaleBackup family of products has been designed for demanding online backup deployments including environments subject to complex regulatory compliance such as:
Financial services: NASD 3010 and 3110, SEC 17a-3 & 17a-4, GLBA
Health care: HIPAA, Public Law 104-191
Publicly traded companies: Sarbanes-Oxley 802(a)(1) & 802(a)(2), NASD 3510, 3520
All companies: PCI DSS (credit-card protection)
The white label Backup Client will process and transmit data from any Windows operating system device to the cloud storage location you choose to setup (Amazon or Google cloud storage) fully encrypted and secured.
For MPSs, VARs, and IT Service providers using our white label backup software this opens up new business opportunities. You can now offer with confidence secure, encrypted off-site cloud backups to customers in the Healthcare, Financial, Legal, Government and Retails industries helping to ensure business continuity when the loss of data unexpectedly strikes.
Need to move a large volume of data before starting daily incremental backups?
No problem – use one of these options with your WholesaleBackup cloud backup platform.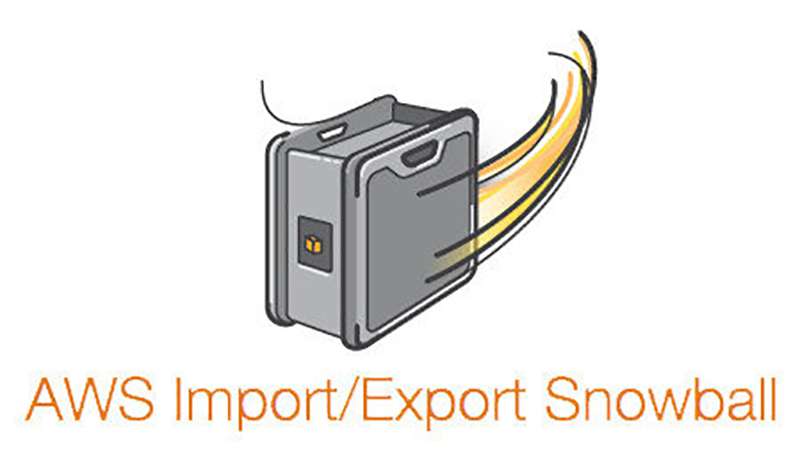 Initial seed loading with S3
Amazon's AWS has recently begun offering their own hardware to assist with the importing and exporting of large amounts of data for S3. This device is named Snowball. If you have multiple large initial backups to send your S3 storage, this is an option you can consider.
Alternately, if you have a fast internet connection, you can use an S3 browsing application to transfer the data from one of your own computers up to S3.
Initial seed loading with Wasabi
The Wasabi Ball Transfer Appliance lets you move large datasets to Wasabi Hot Cloud Storage quickly, conveniently and cost-effectively. The Wasabi Ball Transfer Appliance is ideal for customers that don't have sufficient network connection speeds to transfer large amounts of storage over the Internet or private network connections.
WE ARE ALWAYS HAPPY TO SPEAK WITH YOU ABOUT SETUP, COSTS AND ANSWER ANY QUESTIONS YOU MAY HAVE.
WholesaleBackup works with backup providers, networking firms, and managed service providers all around the world, providing our SaaS and delivering the highest service possible.
Talk to us today about how you can start adding more White Label Cloud Services to your business offerings.