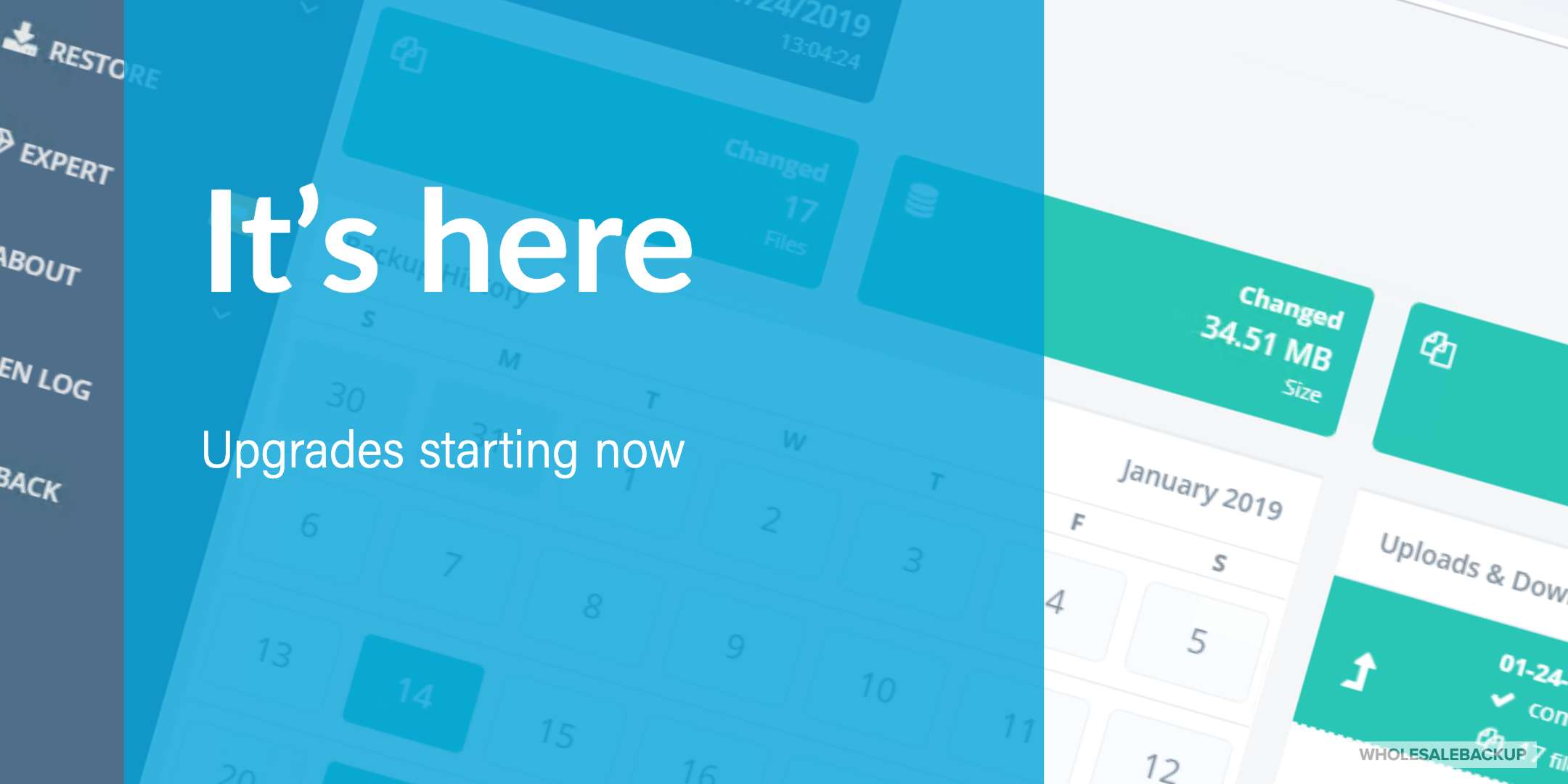 WholesaleBackup is happy to announce the launch of our brand new backup agent, with a completely new UI design concept.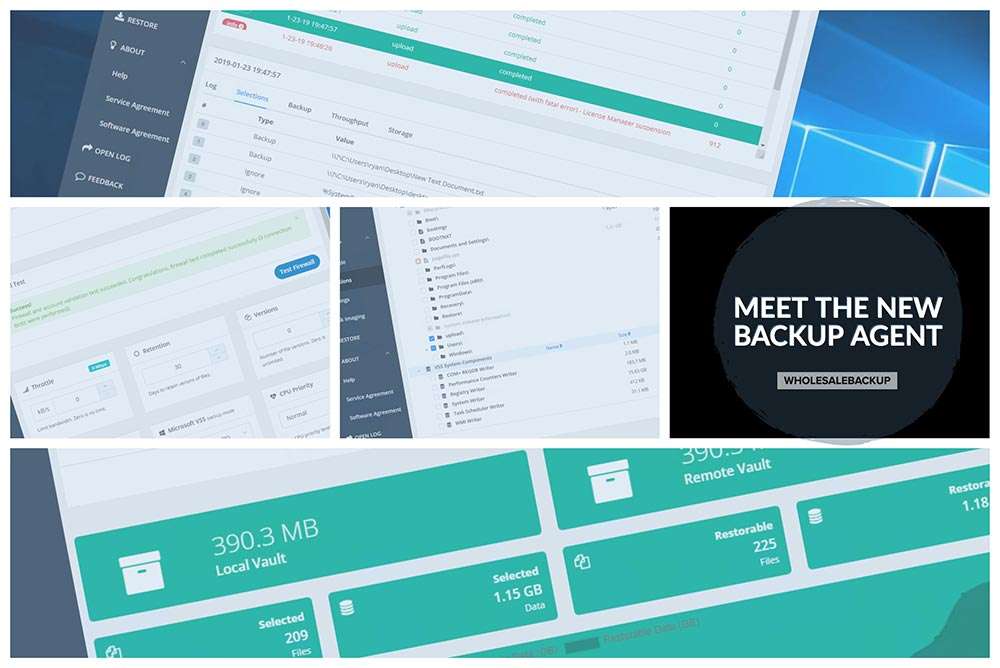 Check out this 1min video trailer featuring the all-new rebrandable WholesaleBackup software backup and recovery platform.
What's New?
The WholesaleBackup team is super excited about this next generation of the backup client software, many enhancements have been made and there's much more to come, but here's a quick glance about what's new.
Runs in the browser
Responsively designed
Enhanced wizard
Improved user experience
Using .NET4.+ framework
Frontend powered with Vue.js Framework
Asynchronous non-blocking API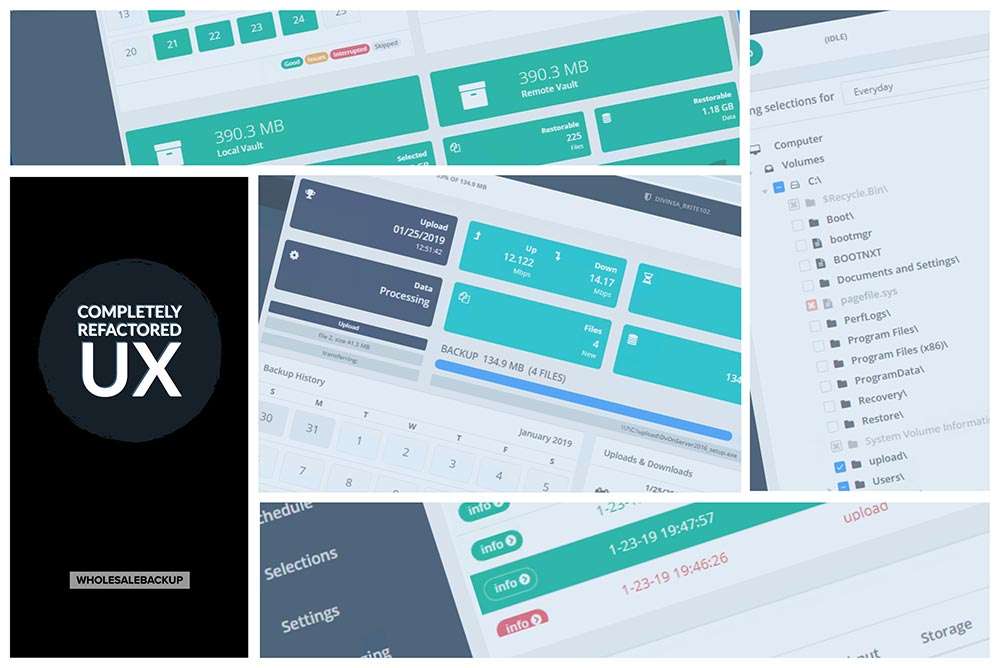 Upgrade Options
There are two upgrade paths available to start taking advantage of the enhanced backup agent now.
Upgrade Option Steps for Performing Managed Upgrades From the Web Console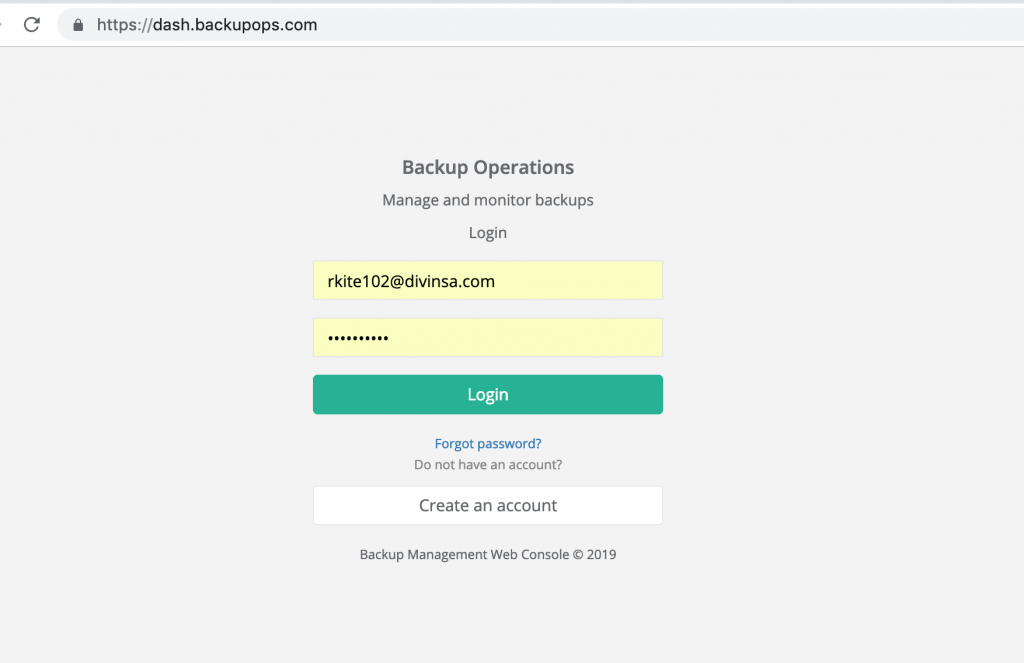 Step 1
From the list you will see all of the computers "Ready" to upgrade, you can select a single instance, a batch, or all of them at once.