WholesaleBackup Reviews Online
Read authentic WholesaleBackup reviews from MSPs and IT Professional using the online backup software.
Have I ever told you how much I love WholesaleBackup?  If not, I should have a long time ago, but right now, I am feeling it strongly!
Steve Waterman source: [by_email]
We have found WholesaleBackup to be very stable. As others have mentioned, their Technical Support is far more responsive than other providers and also knowledgeable. You have the option of self-hosting or hosting with WholesaleBackup with storage on Amazon S3 or Wasabi or Google. Check out the Wasabi pricing, not to mention no egress (download) charges. The control panel is responsive and complete.
WholesaleBackup backs up servers, network drives, and workstations with a local backup option using an external hard drive or network drive (or local drive, but that's a bit foolish).
… I've been using them for a while and I've had good luck. It's not flashy like a lot of the other options, but it works. And what keeps me around is the support. It's fantastic.
wsbu: editors note – comment was made prior to the release of the new interface
If you're just doing file/folder backup, it might be worth your time to look at https://wholesalebackup.com – we've been using them for workstation backup for about a year, and have been really happy with it.
… I ended up with Wholesalebackup. It cost me about the same in total monthly expenses, but with no storage limit as I run it on collocated server. Deployment is 10x faster and easier, management is a breeze as well. Nobody got time for Intronis slow response! Also, the dashboard, although fancy looking, lack efficiency. I don't care about graphs, I just want for every single customer machine to be backed up properly.
Martin H. source: [Barracuda MSP Review]
I was curious today if other users had any tips or tricks on Wholesale's software or just an opinion in general and stumbled onto this thread.
And I realize this discussion is ancient but I've been using Wholesale Backup for about a year now and couldn't be happier so here's a little write up of its current state and because I think they deserve it.
Price is still the same at $150 for 50 licenses, support is probably the best I've ever encountered in the tech industry. I haven't had too many questions or difficult ones really but the responses I get from just sending an email to the support desk are both timely and extremely detailed in addressing the questions and following up counter questions just as thoroughly, etc.
The GUI isn't pretty but I don't care, it's stable for the most part.  The scheduler always runs and the GUI is called to modify it.  So if you want to really kill it make sure to kill both processes that will take the name you give your backup software.
wsbu: editors note – this comment was prior to the release of the enhanced web interface
The software itself has a learning curve that might be a little steep for some but surely everyone here is spicy enough to handle it. We don't use it to take images however, just files but we do have about 27TB of storage up in S3 and 50 clients on it so I've been through it pretty well.  And I haven't had a problem recovering files ever, the biggest hassle with it comes from clients with slow connections. You can seed from another site if you need to but we just wait as the local backup is done quickly. It can also do blackout periods where it will not send data anywhere in addition to the option to throttle based on KB/sec so you can sort of traffic shape it for each site.  I do not believe it throttles the local sync traffic though.
The schedule, settings and selections can be changed from the transfer page through a button but it is all text based. I primarily use it to see error and status messages and to check to see how much a local or cloud vault has stored. There are also compression options and various tweaks in the expert tab shown below that is locked out by whatever password you set up during your brand config.  This thing even will accept a credit card through the install executable you initially run if you want it to.
The selection GUI – the web GUI allows reports to be sent, brand setups, reports sent, etc.
wsbu: inserting the exact same view of the updated GUI for reference 
Note the red statuses don't necessarily mean the backup failed. It might be in a blackout period, beginning period or in a local sync state but I do actually have one with a fatal error in this shot from a couple hours ago.
Transfers page:
Anyway, thanks for reading if you made it this far! :D
Their support pages are here if you are looking for details.
I have been trying out wholesalebackup for the last month or so for file-based backups.  I am happy with the backup procedure and the restore procedure, although the GUI is not overly polished.
wsbu: editors note – comment was made prior to the release of the new interface
I am most happy with the fact that it will backup to local storage [local vault] and then copy to an offsite vault [upload to a server you set up with the wholesale backup server software.] I have created a Hyper-V VM at my office which acts as the backup server [offsite vault].  All clients register and are managed by my backup server whether I set up for offsite backups or not.  I have set up another Hyper-V server at another location that house the replica VM's of my Main Hyper-V server.  This way, I have a full backup of my backup server offsite which replicates every 5 minutes [along with my local backups], and I can spin it up whenever needed [along with my other VM's]
Pricing is also a plus here.  Whereas one copy of SSR 2013 is close to $1000, I can use the wholesalebackup server with 50 clients for $150 per month.  Just need to decide if this is worthwhile and if I can sign up enough clients to offset the cost.
Thanks for taking the time to read all of the Wholesalebackup Reviews you can contact us if you want to add to the list.
Wholesalebackup Reviews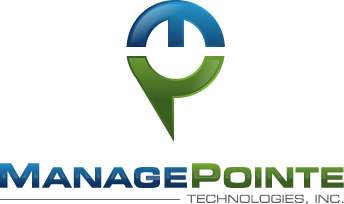 After trying multiple name brand backup vendors, we finally Partnered with WholesaleBackup and couldn't be happier with the functionality and cost.

After using another white-label cloud backup solution for years, switching to WholesaleBackup has been a lifesaver. MUCH less maintenance, cost, bandwidth, and the U.S. based support is the stellar.  The software and interface is SO much simpler and easy to use.   I would recommend WholesaleBackup to any MSP looking to streamline their cloud backup system.

We were able to quickly restore our clients data without any issues using their last good backup – saving them from total data loss and stopping their business!

Your response time to any and all my request is far superior to any customer service I've ever received my ENTIRE CAREER.
I am very impressed with the level of customer care and communication you have put forth into making sure that our setup with you guys goes smoothly.  It is rare nowadays to find vendors that take pride in their product as well as show concern for a client's well-being.