Secure, Simple, Online Backup Solution
If you are looking for an online backup software that you can label as your own you are in the right place. The WholesaleBackup online backup solution focuses on simple setup and operation, total reliability, and easy management for a lower total cost of ownership. By leveraging proven cloud and online backup for servers platforms that have been long established in the marketplace, coupled with rapid innovation for the future, so you can offer higher-quality online backup service.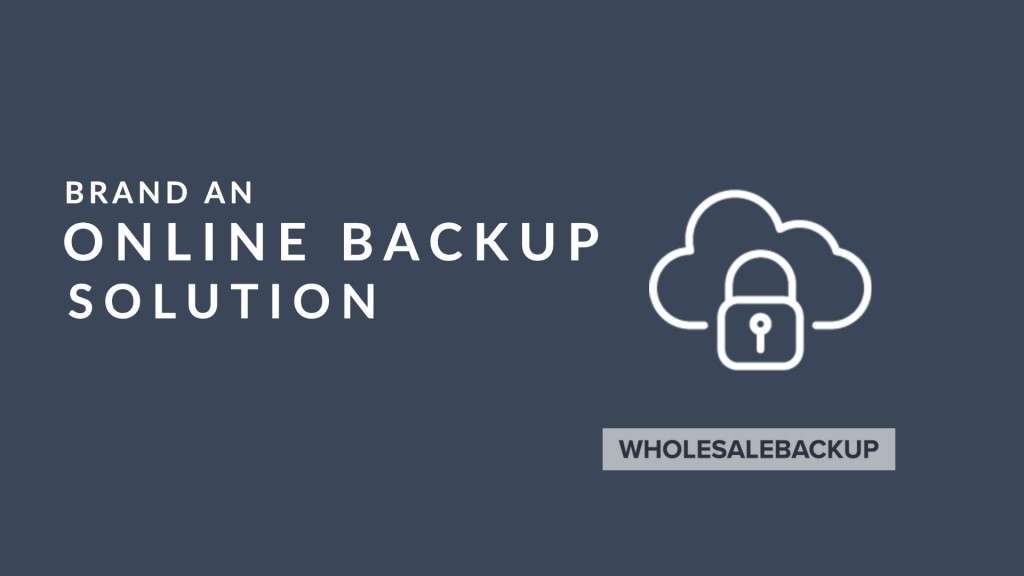 An online backup solution that is continually being refined, upgraded, and enhanced
Some of the best features we've released are a result of combined input from partners and our engineering team. We care about the needs of the online backup reseller and aim to build the best product to do the job. Simple, secure, and reliable online data backup and recovery are at the core of what we do best.
See Inside WholesaleBackup (30 seconds)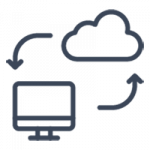 Image & System State backups – are performed via your online backup solution allowing you to generate a recoverable image or system state backups, which are scheduled for uploading offsite, this adds additional recovery options for your customers.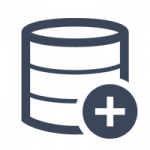 Speedy on-premise vault – the backup agent supports local & offsite storage, you can enable an on-premise vault at no cost, when recovering data the agent checks the onsite vault first, resulting in faster restores & saving precious time.
Recover data to new computers – if a computer needs to be replaced, you have the ability to install the online backup software on a new computer, and migrate the account, allowing full access to all recoverable data.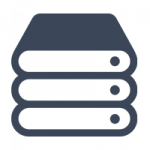 Bare Metal Restore – get a server up & running fast with BMR media generated by your backup software,  putting the system back into its original and complete state.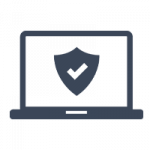 Backup Ops – is the central location for monitoring & managing all of your accounts, building custom labeled installers, setting up reports & alerts, and remotely starting, stopping, & syncing config changes.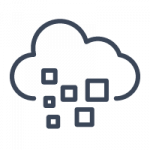 Block deduplication – the incremental backup architecture uses block-level differentials & deduplication that improves storage efficiency by only backing up new or changed data of each file.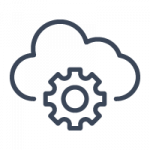 Compression engine – breaks files down into blocks before backing them up. Files are reduced 60 – 90% depending on the type. The default compression level is equivalent to what you will see with utilities such as zip.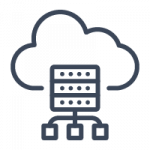 Online backup for servers – for SQL Server, Exchange Server, Active Directory, App Servers, etc. The agent will back up the data from snapshots created using Windows VSS (Volume Shadow Copy Service) writers.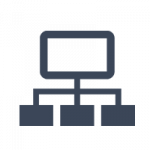 Workstation backup – for Windows & Mac workstations, laptops, tablets, etc. Install your branded online backup software on the computer, select the critical data & begin automated incremental backups.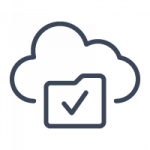 Custom file selections – if you want to configure your own default file selections? No problem. You are able to customize the selections file for your online backup solution which programmatically selects files & folders, eliminating manual selection.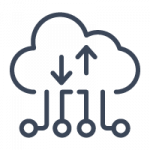 Remote adjustments & management – if you need to tweak config settings, luckily you don't need to access the customer's machine directly. You can simply make the changes and push the updated version using the remote manager.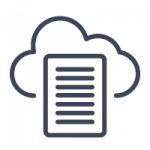 File and folder recovery – in cases where a customer lost just a particular file or folder, or perhaps the files got corrupted by a virus or ransomware. In these cases, you may want to restore the specific files or folders, rather than downloading the entire vault.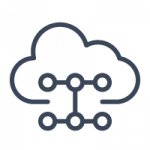 NAS & mapped drives –  elevate the backup services' User running as Administrator. Allowing the agent to view network paths and mapped drives, those locations can now be added to the backup selections or used to back up to.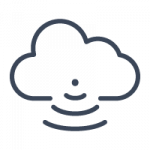 Configurable alerts and reports – there are several types of alerts you can enable to stay proactive, using your own SMTP email settings on the backup client, or on the Backup Server, and Backup Ops. Create report emails, alerts, and monitor your accounts at a glance.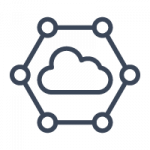 Custom Versioning & Retention – the agent provides you with extensive version and retention policy options. Our default retention policy is 30 days, which means you can successfully recover from any of those 30 days. You can also change the retention period as needed.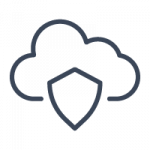 Lockdown particular aspects of your software – prevent undesired changes to your backup configuration once deployed, you have the option to limit access to the GUI (requiring a password to open it), or limit users from interacting with just certain settings.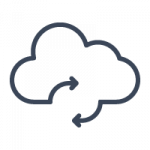 Backup scheduling options – include Continuous backup scheduling that kicks off incremental backups every few hours, or use Scheduled backups to set the agent to start after business hours for automated nightly backups. Both options are customizable.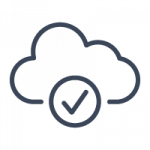 Throttle bandwidth – use more bandwidth at night and less during business hours. This is a great option when performing initial seeds may take longer to complete than the incremental backups thereafter, or use with Continuous backups that are running frequently throughout the day.
Overview of Backup Ops Web Console
Easily manage all of your backup accounts from one location. Monitor active data transfers, storage, interact with remote agents,  create reports & alerts, create users, create branded backup software installers for deployment, and more.
Learn about the many features of the Backup Ops Web Console in this overview video, where you can build, manage, and monitor your online backup solution.
Overview of Remote Manager
Allows you to remotely interact with deployed software agents, you can dispatch service commands and adjust, sync, and push configuration updates all silently in the background without any need to disturb your customers or get on their machines.
This video demonstrates making a configuration change from the Backup Ops web console for a remotely deployed backup agent and then syncing the new configuration settings in real-time using the remote manager.
Online Backup Reseller Program
When you join WholesaleBackup as an online backup reseller & partner, not only do you get high-quality, business-class online backup software to offer and protect your customer's critical data, but you'll also receive many other included beneficial features.

No upfront reseller costs – get started with zero expenses and little to no hardware. A simple workstation is all you need to start testing the online backup service.
No upfront storage costs – we don't mark up any storage costs, passing the savings to you, choose between a host-your-own Server, or cloud storage from AWS S3, Google (GCP), or Wasabi to host backups.
Simple month-to-month subscription – we have a software licensing agreement that makes it easy for you to put your brand on the online backup software and start generating more revenue.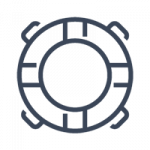 Complete stellar USA-based support – we have the most responsive support teams who are happy to provide assistance & offer guidance. Including extensive online documentation for learning more about the online backup solution.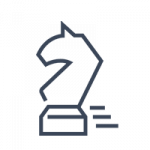 Numerous custom branded installers – build as many branded installers as needed, giving you the flexibility to create a brand strategy with the online backup software that's targeted at a niche or for an added market advantage.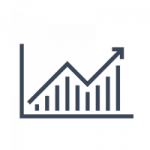 Easy scaling options – unlike other backup solutions online, scaling up or down is no problem, add more endpoints to your plan as needed, our staff will provide you with the best options to maintain growth while keeping your overhead costs low.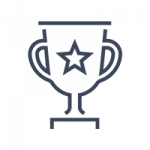 Fully compliant – data is fully encrypted using AES 256 Military Grade Encryption.  Use with confidence when you need an online backup for servers.
Financial services: NASD 3010 and 3110, SEC 17a-3 & 17a-4, GLBA

Health care: HIPAA, Public Law 104-191

Publicly traded companies: Sarbanes-Oxley 802(a)(1) & 802(a)(2), NASD 3510, 3520

All companies: PCI DSS (credit-card protection)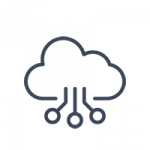 Continuous software upgrades – WholesaleBackup provides you with routine software upgrades, and feature at no charge, which constantly improves the online backup solution's performance, experience, and value with every release. The software upgrades silently in the background no touch-points are required.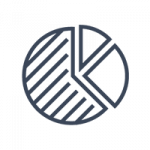 Complete branding – put your logo, icons, and company information on the online backup software, you can even create your very own End-user Software Agreement, and Terms of Service built directly into the agent installer.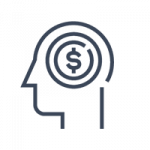 Windows & macOS supported – the backup agent runs on all Microsoft-supported versions of Windows & macOS from ver 10.13+, in addition, we are continually ensuring full compatibility on all new and future Windows & macOS releases.
Multi-Tenant Web Console – Backup Ops is the central location for building your branded online backup software installer, managing and monitoring your accounts, setting up alerts and reports, and creating new users with assigned views. The cloud-based web console is accessible from web browsers on any device.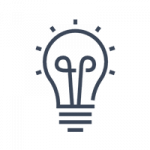 Configurable reports & alerts – easily create reports & alerts, alerts can be sent if the computer has not connected for backups (No Connection Alert), or an alert if the computer has not sent new data (No Data Alert), use summary reports for reviewing all of your accounts at once.
Check out what partners are saying
After trying multiple name-brand backup vendors, we finally Partnered with WholesaleBackup and couldn't be happier with the functionality and cost.
We were able to quickly restore our clients data without any issues using their last good backup – saving them from total data loss and stopping their business!
HIPAA Compliant Online Backup Software
At-a-glance the "major goal of the Privacy Rule is to assure that individuals' health information is properly protected while allowing the flow of health information needed to provide and promote high quality health care and to protect the public's health and well being." [hhs.gov]
With WholesaleBackup's fully compliant online backup solution, you have many more business opportunities for selling your online backup service. Check out some of the types of businesses our partners are supporting with their business continuity plans.
Simple, robust, online backup service you resell
Back up many types of Microsoft products and applications used in day-to-day business operations by your customers.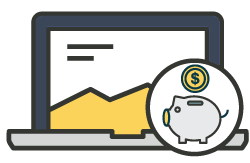 Backup accounting software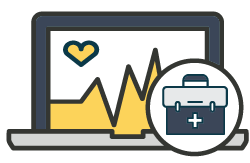 Backup healthcare software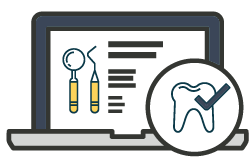 Backup dental office software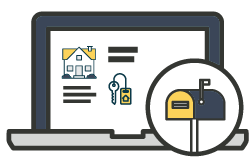 Backup property management & real estate offices and software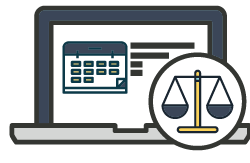 Backup legal firm and law office software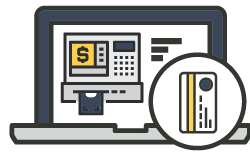 Backup retail businesses – point of sale (PoS) software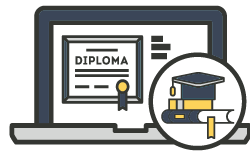 Backup academic &  institutional records and software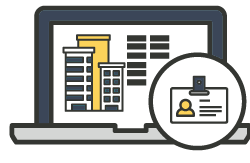 Backup government offices & records securely offsite