Starting an Online Backup Business: Overview and Summary How-To Guide
While most of these topics are covered in this How-to Guide on Starting an Online Backup Business, many people just want a one-page list of what it takes to get going. So here it is, in summary form. Think of this as a punch list of what you need to get on the map with your backup offerings .
If you're adding an online backup solution to your existing business, then remember that you may already have many of the assets listed below, and can simply re-use them for starting a comprehensive backup solution.
How to start online backup business: Technical Building Blocks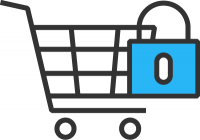 Do your research
Before you start any business (including your backup business), it's important to do your research and understand the market. This includes understanding the needs of your target customers, the competition, and the regulatory landscape.
Create a business plan
A business plan is a roadmap for your business. It should include your goals, strategies, and how you plan to achieve them. At the minimum create an executive summary — a brief overview of your business plan. It should include your company's mission, vision, and goals.
Choose the right technology
There are a number of different online backup solutions available. It's important to choose a technology that is reliable, secure, and easy to use.
Buy a domain for your backup service
it's a good idea to have the domain be something memorable for your, then you can tack on a prefix A record like backup.mydomain.com for your actual backup service. Remember that most of your marketing will rely on a website, so pick a good name!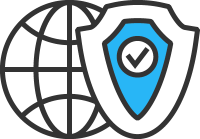 Decide on data hosting
will you go cloud with unlimited storage, hosted in a regions datacenter, or host yourself?  Endpoint cloud backup is easier to get started since you would not need to be managing any servers you could utilize inexpensive storage from several cloud backup providers, but it could be more costly over the long haul. Using data centers would have higher initial startup costs and more time required. Hosting with your own network and servers provide the absolute highest profit margins, but may not have the capacity for long term growth or quick scaling compared to cloud storage.
Choose from several cloud backup solutions and deploy
If you want to test WholesaleBackup for free as part of this process, you have several platform options all using incremental backup. With incremental backups you get the most optimized data protection available, because only blocks of the small changed data are uploaded to the remote vault.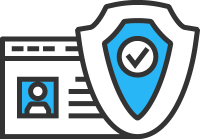 Supporting your cloud backup services
If you're going to provide remote support buy a subscription to a good remote support system like  SimpleHelp  (we are a happy customer of theirs) and have also used  TeamViewer  when collaborating with Partners.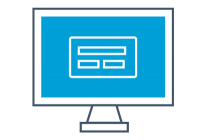 Promote your business online backup solution
Build a website : there are many great CMS's (content management systems) out there, we like WordPress and have been using it for years. The ecosystem is very mature and there is no shortage of themes, plugins, and integrative tools for creating a rock-solid website including landing pages, blogs, stores, and can also capable of performing well in search results. Note: WordPress.org is free , you install it on your own server or hosting service, and WordPress.com is a subscription service that includes hosting and other benefits.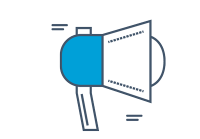 Telecom, VOIP, and phones for your business cloud backup services
Phone services: there's a good chance you'll be making and receiving lots of long-distance and international calls, so you'll probably want to establish a toll-free 1-800 number and reasonable long-distance calling solution, we've been using a VoIP service called Vonage  for a while now.
How to Succeed in Online Backup
Know your customers (and your cost of acquiring more of them)
Tailor your service specifically to solve your customer's needs
Know the true costs of delivering your online backup service
Price your service appropriately (ignore competitors pricing)
It's important to consider the frequency of ransomware attacks and it's impact on small business -to- medium sized business SMBs, your Backup as a Service BaaS platform is critical to their success when trying to recover from such an attack. The best ransomware protection is a great offsite backup strategy, where files are safely encrypted and stored away from users infected computers and servers. You also have the option to enable a local backup using a hard drive.
Marketing your Online Backup Business:
Many folks start an online backup business because they already have access to a customer base. If you do, leverage your relationship, start by reaching out to them via email, mail, phone calls, and then leverage your customers to get referrals, consistently building-out more monthly recurring revenue remote backup customer using your white-labeled backup software.
Make sure to get positive feedback from your customers and post it on your website: nothing succeeds like success. Endorsements build trust and raise future customer confidence.
If you don't have a customer base, pick a niche, and focus on that niche to get a foothold. Perhaps it's accountants, or doctor's offices, or people that use XYZ product, or who belong to an association, or live in a certain area. Whatever your niche, start there and leverage it to get your cloud backup services in front of people.
Offer free trials: people like to try out products before committing, so let them try out the cloud backup service from your website, and then you can ask for their business after they've seen that the backup services are working for them.
Come up with something unique about your business: the more unique you are, the better people will remember you, and the more easily they will find you.
Consider webinars or seminars, or talk to people about the importance of backup with a newsletter.
Build a powerful web presence – this involves having a well-made website with clear and straightforward info about your services as well as dynamic social media accounts to interact with potential customers. You should also make sure your website is optimized for web search to let people quickly discover you when looking for online backup services.
Provide competitive rates – Online backup is a competitive market, so ensure that your rates are comparable with other providers. You can also offer discounts or promotions to draw in new customers.
Give outstanding customer service. This is key to marketing your online backup services. Make sure your customer service team responds quickly and is helpful. Exceed customers' expectations when resolving issues.
Pricing and Packaging Online Backup:
Depending on the niche you've chosen to work with, list the services you're going to offer: Obviously you will offer backup and restore, but will you install and configure the cloud backup for the customers?  Will you restore the data for them?  Will you be checking the backups daily?  If you choose to use the WholesaleBackup platform, much of these value-added features will be present, so you can easily package value-added services to your offerings.
Choose a metric for pricing your online backup. Most of the industry uses GB stored for the customer, but this can actually cause some confusion for the customer and may increase the number of questions you get during billing. Some platforms, like WholesaleBackup, offer billing metrics like the amount of data selected for cloud backup, which is a very simple and easy metric to use for billing.
Choose an initial price: there are many price points out there, so use your knowledge of them, plus the value-added services that you're offering, to come up with a price point. You will likely refine this over time, but it will allow you to get started.
Be clear about what you're offering on your marketing materials and website, so your customers will understand the value of what you're offering, especially how it relates to their business data and offering peace of mind.
Billing and Operations
Billing at a small scale can be done by hand or using QuickBooks online, especially if you're going to accept credit cards (always a great idea). Set up an account, and *only* put the credit card numbers into that system – do NOT even write them down temporarily!
Your backup system should provide you with billing metrics monthly, so you can easily bill. WholesaleBackup has everything you need, including customer-specific billing tokens, accessible from the WholesaleBackup Server's storage tab , that can be downloaded to excel for easy import into a billing system.
Monitor the costs, and start tracking your cost per the billing metric you've chosen above. Cloud-based online backup can cost the provider about $.50/GB storage or $.75/GB selections using some pretty standard assumptions, but you will need your own cost numbers to maintain profitability for your business backup.
Supporting your cloud backup solution
Determine the level of support and your support hours. Many times support is a value-added service that can set your backup service apart. For instance, if you back up medical software, and you know how to get the files restored back only a customer's server, and also know how to test restores or work with the software, your backup service is extremely valuable compared to a commodity online backup service with no support.
Support staff should also check backups daily and make sure customers small business machine are working (and therefore backing up!) as normal. This monitoring can be a huge part of a successful business cloud backup service.
Ensure your backup service is dependable. Customers must be confident their data is guarded, hence it's critical to ensure your backup service is reliable. This necessitates solid infrastructure and good history of availability.
Provide multiple backup options. Customers have varied requirements, so it's essential to present multiple backup plans to fulfill them. These could incorporate options with varying capacities, frequencies, and security features.
Frequently Asked Questions
Your small business customers might have some general questions about your endpoint backup service offerings. Here's some typical questions and answers.
What exactly Is cloud backup?
Cloud backup is a data backup service that stores data backups on remote servers, known as the cloud. Cloud backup providers typically offer a variety of features, such as automatic backups, file versioning, and data encryption. Cloud backup is a popular choice for businesses and individuals who want to protect their data from loss or corruption.
Is my data secure during transfer and storage?
Data is split into blocks, then encrypted before being transmitted from the computer/server. The blocks are sent with AES 256 encrypted SSL to the external storage site. There, it is kept encrypted and can only be accessed with the user's encryption key.
Why do I need cloud backup services for my business?
Prevent data loss: cloud backup software can assist with keeping your data safeguarded from off-site in a secure place. If your computer or server is lost or harmed, your data will remain secure.
Disaster recovery: cloud backup service can assist with coming back from a disaster like a fire or flood. Through having your data backed up in the cloud, you can quickly restore and restart your business.
Compliance: Industries like healthcare and finance must obey stringent data security rules. cloud backup service can help guarantee following these regulations by keeping data safely stored.
Peace of mind: cloud backup services provide relief that your info is safe and protected. You can be sure that even if something happens to your machine or server, your data will still be accessible.