Starting an Online Backup Business: Overview and Summary How-To
While most of these topics are covered in this How-to Guide on Starting an Online Backup Business, many people just want a one-page list of what it takes to get going. So here it is, in summary form. Think of this as a punch list of what you need to get on the map.
If you're adding an online backup solution to your existing business, then remember that you may already have many of the assets listed below, and can simply re-use them.
Creating Your Online Backup Service: Technical Building Blocks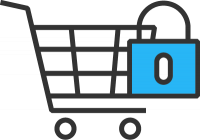 Buy a domain for your backup service – it's a good idea to have the domain be something memorable, then you can tack on a prefix A record like backup.mydomain.com for your actual backup service. Remember that most of your marketing will rely on a website, so pick a good name!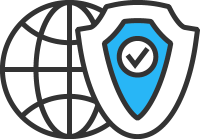 Decide on data hosting: will you go cloud, host in a local datacenter, or host yourself?  Cloud is easier to get started since you would not need to be managing any servers you could utilize inexpensive storage from AWS S3 and Google Cloud Platform, but it could be more costly over the long haul. Hosting in a datacenter has higher initial startup costs and more time required. Hosting with your own network and servers provide the absolute highest profit margins, but may not have the capacity for long term growth or quick scaling.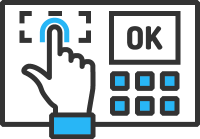 Choose and deploy your online backup platform. If you want to test WholesaleBackup for free as part of this process, you have three platform options:
Amazon S3 cloud backup platform (cloud hosted)
Google Cloud backup platform (cloud hosted)
Window Server backup platform (self hosted)
Just click here: Get started building your own private labeled backup service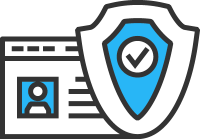 If you're going to provide remote support, buy a subscription to a good remote support system like SimpleHelp (we are a happy customer of theirs) and have also used TeamViewer when collaborating with Partners.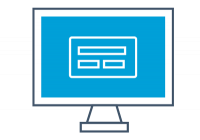 Build a website: there are many great CMS's (content management systems) out there, we like WordPress and have been using it for years. The ecosystem is very mature and there is no shortage of themes, plugins, and integrative tools for creating a rock-solid website including landing pages, blogs, stores, and can also capable of performing well in search results. Note: WordPress.org is free, you install it on your own server or hosting service, and WordPress.com is a subscription service that includes hosting and other benefits.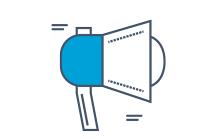 Phone services: there's a good chance you'll be making and receiving lots of long-distance and international calls, so you'll probably want to establish a toll-free 1-800 number and reasonable long-distance calling solution, we've been using a VoIP service called Vonage for a while now.
How to Succeed in Online Backup
Know your customers (and your cost of acquiring more of them)
Tailor your service specifically to solve your customer's needs
Know the true costs of delivering your online backup service
Price your service appropriately (ignore competitors pricing)
Marketing an Online Backup Business:
Many folks start an online backup business because they already have access to a customer base. If you do, leverage your relationship, start by reaching out to them via email, mail, phone calls, and then leverage your customers to get referrals.
Make sure to get positive feedback from your customers and post it on your website: nothing succeeds like success.
If you don't have a customer base, pick a niche, and focus on that niche to get a foothold. Perhaps it's accountants, or doctor's offices, or people that use XYZ product, or who belong to an association, or live in a certain area. Whatever your niche, start there and leverage it to get your name in front of people.
Offer free trials: people like to try out products these days, so let them try out the products from your website, and then you can ask for their business after they've seen it can work for them.
Come up with something unique about your business: the more unique you are, the better people will remember you, and the more easily they will find you.
Consider webinars or seminars, or talk to people about the importance of backup with a newsletter.
Pricing and Packaging Online Backup:
Depending on the niche you've chosen to work with, list the services you're going to offer: Obviously you will offer backup and restore, but will you install and configure the backup for the customers?  Will you restore the data for them?  Will you be checking the backups daily?  If you choose to use the WholesaleBackup platform, much of these value-added features will be present so you can easily package value-added services to your offerings.
Choose a metric for pricing your online backup. Most of the industry uses GB stored for the customer, but this can actually cause some confusion for the customer and may increase the number of questions you get during billing. Some platforms, like WholesaleBackup, offer billing metrics like the amount of data selected for backup, which is a very simple and easy metric to use for billing.
Choose an initial price: there are many price points out there, so use your knowledge of them, plus the value-added services that you're offering, to come up with a price point. You will likely refine this over time, but it will allow you to get started.
Be clear about what you're offering on your marketing materials and website, so your customers will understand the value of what you're offering
Billing and Operations
Billing at a small scale can be done by hand or using QuickBooks online, especially if you're going to accept credit cards (always a great idea). Set up an account, and *only* put the credit card numbers into that system – do NOT even write them down temporarily!
Your backup system should provide you with billing metrics monthly so you can easily bill. WholesaleBackup has everything you need, including customer-specific billing tokens, accessible from the WholesaleBackup Server's storage tab, that can be downloaded to excel for easy import into a billing system.
Monitor the costs, and start tracking your cost per the billing metric you've chosen above. Cloud-based online backup can cost the provider about $.50/GB storage or $.75/GB selections using some pretty standard assumptions, but you will need your own cost numbers to maintain profitability.
Support
Determine the level of support and your support hours. Many times support is a value-added service that can set your backup service apart. For instance, if you backup medical software, and you know how to get the files restored back only a customer's server, and also know how to test restores or work with the software, your backup service is extremely valuable compared to a commodity online backup service with no support
Support staff should also check backups daily and make sure customers' machine are working (and therefore backing up!) as normal. This monitoring can be a huge part of a successful service.