Know Your Customers (and your cost of acquiring more of them)
Understanding your target market and the cost of acquiring customers is a key success factor.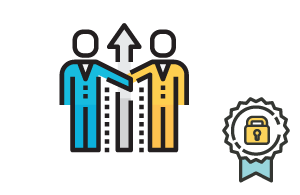 Have you thought about if your online backup service would be your primary service, do you expect to acquire new customers for your other services with your new online backup solution, or is it an add-on (upsell) to your existing clients?  The answers to these questions are critical in understanding both your customer acquisition costs and the nature of the service you'll need to provide to succeed.
Established IT consultants, MSPs, ISPs, ISVs, hosting companies, data centers, and pure-play providers have an advantage over new players in that they have experience in identifying and solving customer needs.  However, that's not a guarantee for success in adding a new service to their portfolio.  As an example, a west coast ISP wanted to offer an online backup service through their channel and to their customers and their approach to the market was is if the online backup was the same as Internet access (i.e. they tell the client how to configure DSL modem and that's it) and so they pitched and priced their service as a consumer play yet their business clients and reseller channel needed more; you can imagine the outcome.
Spend the effort to know your customer's actual needs and what it takes to solve them, this way you won't be reliant on dumb luck to succeed.  If your business model calls for adding new customers for online backup, be sure you know both how to find them and the cost of finding them, preferably before investing in hardware and software, to be sure you understand the fundamentals of this business – a great way to do this is to OEM rebrand (white label) a third party's online backup service and try to market and sell it, you can then migrate those customers over to your own infrastructure when you have it set up (please note that WholesaleBackup is the only provider we know of which provides you with this option).
You Just Completed
Next Section